Plan Ahead with Upcoming View for Todoist
Stay on top of all your tasks due today, this week — or any week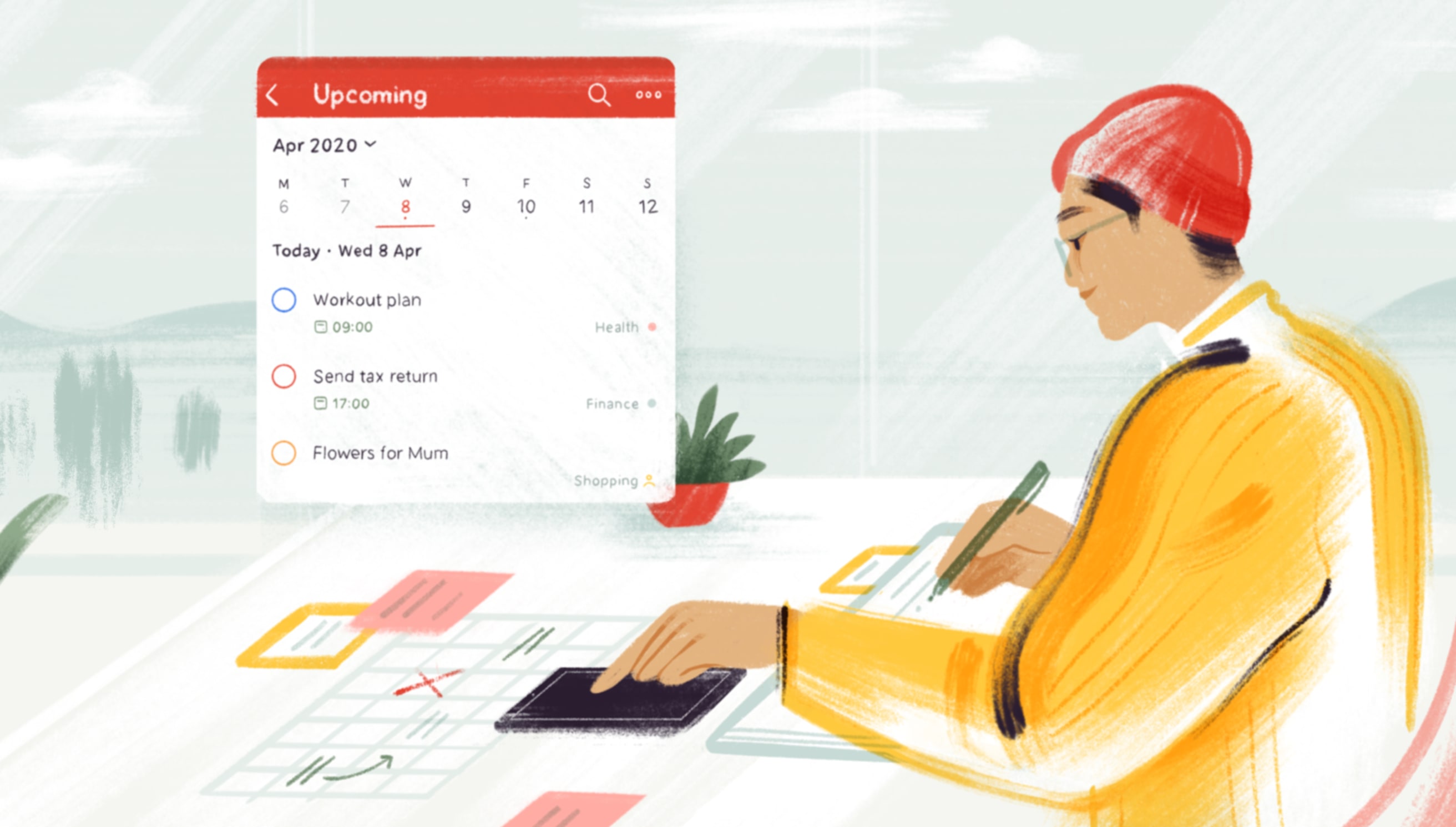 Whether you use Todoist to organize your life or work, staying on top of a busy schedule is about to get easier with new Upcoming View. It's a bird's eye look at your tasks that makes it simple to manage all your due dates in one place.
With Upcoming View, you'll be able to easily preview what's coming next, drag and drop tasks to new due dates, and, ultimately, feel more in control of your schedule.
This new view is rolling out to everyone over the next 24 hours — here's what to expect:
📅 Preview your upcoming tasks
To get started, find Upcoming right under Today in the left-hand navigation menu on any platform. You'll see a list of all the tasks you have coming up this week, and you can scroll down to see more.
To see what's new on a specific day, just tap the date at the top of your screen. To see even farther into the future, you can jump to any future week by scrolling the top bar: Just swipe left on mobile or click the right arrow on web/desktop.
Planning an event or vacation? Quickly jump days, months, or even years into the future by opening the month picker in the top left. Then tap/click the day you're looking for.
As you start booking up your schedule, Upcoming View will help you know when you're busy and when you're free. If you you see a small dot below any date, that means you already have tasks due that day — if there's no dot, you're free so far!
📆 Schedule and reschedule your tasks
It's easy to add and change due dates right from Upcoming View, too. When adding a new task, simply drag and drop the add button to the due date you want.
To reschedule an existing task, just drag and drop it between days.
💡 To jump back to Today, simply press Today in the top right.
📅 Designing Upcoming View
A quick word from designer Sam Beckett:
Our goal with Upcoming View was to let people see all of their scheduled tasks at once and add and reschedule tasks at the same time. In short, we aimed to include essential functionality without over-complicating it. The layout centers around the simple-to-use Week Navigator, which lets people easily hop between days in a week or jump ahead to any week in the future.
We can't wait to see how people use Upcoming View, and we're keeping an eye on the feedback to inform future improvements, too.
💻 Plus: A more spacious layout on web and desktop
In case you missed it, Todoist for Web and Desktop recently released an edge-to-edge layout that works seamlessly with Upcoming View. It gives you more visual space to work with and lets you completely hide the left navigation menu when it's time to focus. To learn more, catch up with all the latest Todoist for Web design changes on our help center.
---
Planning ahead isn't easy, especially in unpredictable times. We hope Upcoming View helps give you a little more clarity and control over your schedule in the weeks and months to come. We'd love to know how this new feature works for you – reach out on Twitter or Instagram to share your thoughts!
To stay in the loop about future Todoist updates, subscribe to our blog Ambition & Balance below 👇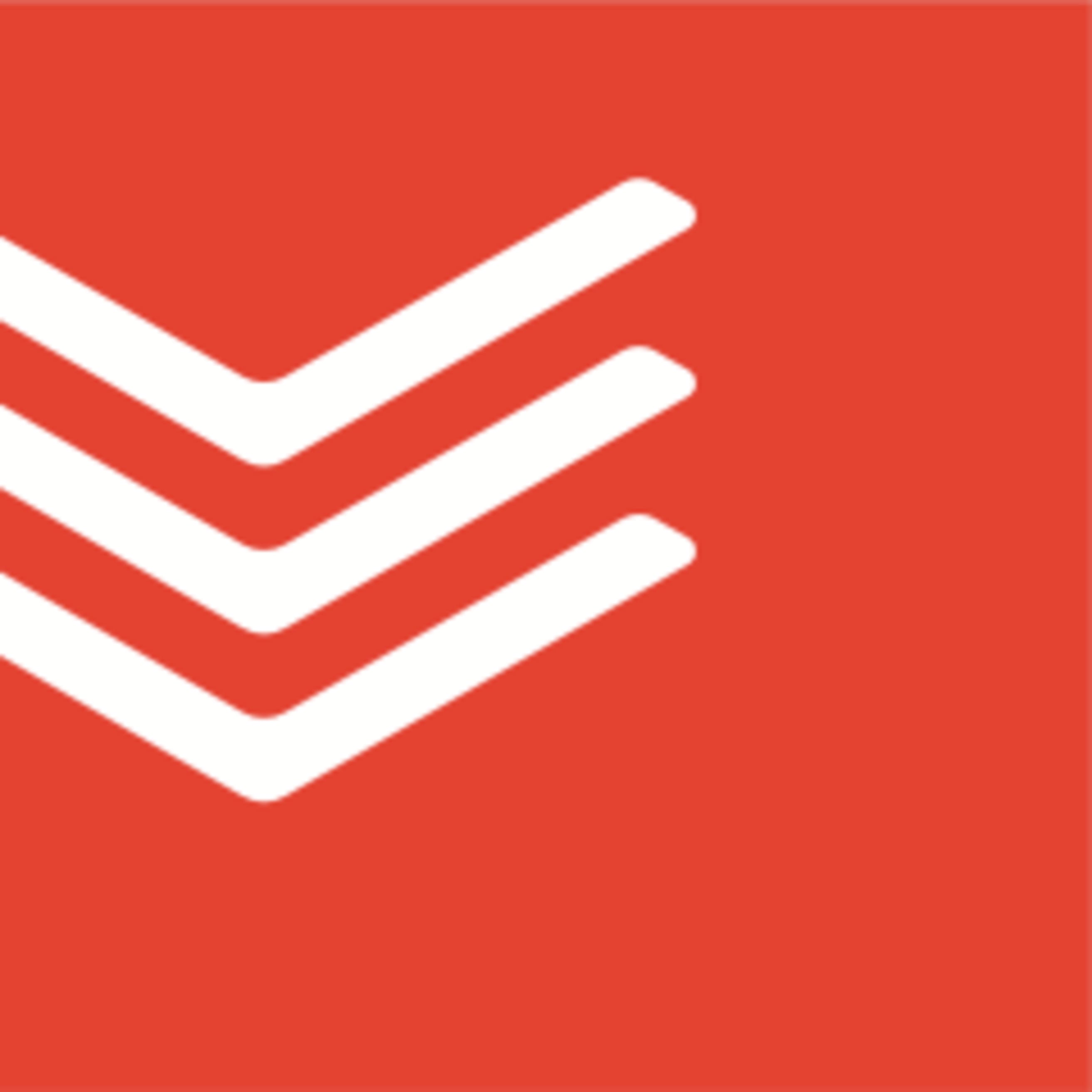 The Todoist Team
Over one billion tasks completed and counting. Organize life, then go enjoy it! Learn more