The Complete Guide to Staying Productive Using Voice Assistant
How to save time, get stuff done, and have fun with Amazon Alexa, Apple's Siri, and Google Assistant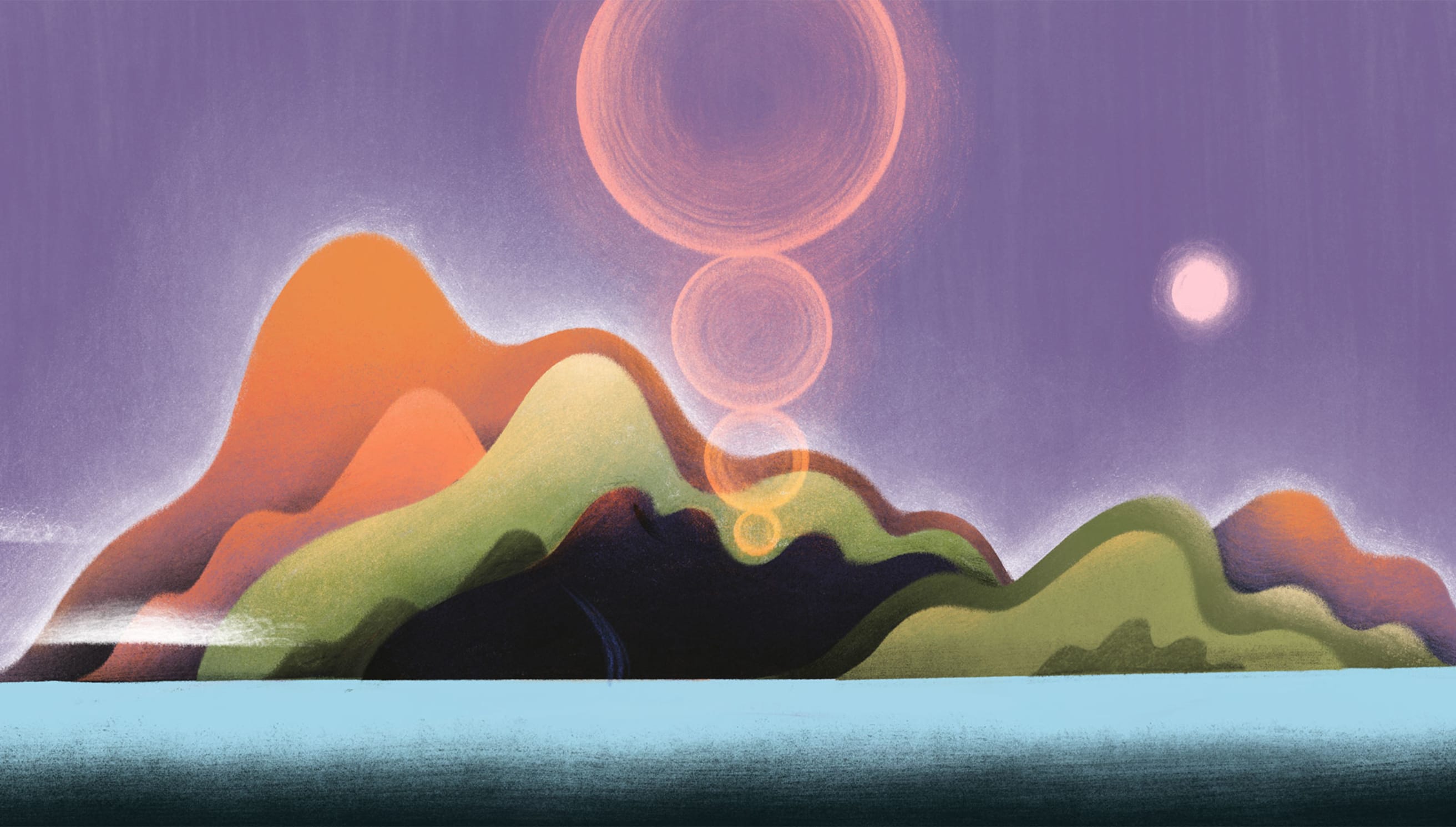 Most people try their voice assistant for a few simple tasks—asking Siri the weather, or Google a random factoid—but don't dive much deeper. Maybe it seems too complicated, you're worried about privacy, or you just feel weird talking to yourself.
This is where I was a few years ago. But during the pandemic, with more time at home, I started to use voice for more tasks. I found it helpful ergonomically—voice gave my eyes, fingers, back, and neck a break from straining over my computer while working from home. It also saved me time with my to-do list while on the road, even helping my wife and I keep our son, and ourselves, entertained.
Whether you drive a lot, have your hands full caring for a child, need a break from hunching over your computer, or just love the sound of your voice, we've put together a one-stop guide on integrating voice assistants in your life, with suggestions from me and other Doisters on how to save time, get productive, and have fun using them. With a bit of upfront investment to onboard yourself, you'll save a ton of time in the long run. Start with the first section if you're totally new to voice, or skip directly to our suggestions if you're already intermediate.
If you're new(ish) to voice
The three major voice assistants from Amazon, Apple and Google broadly work the same way. They're each powered by AI to enable you to say commands that your smart device carries out, such as looking up directions or searching online. The three assistants also work with an array of smart devices and appliances, meaning you can use them for everything from turning on the lights to vacuuming. Here's a run-down with plenty of examples.
Amazon's Alexa
Amazon's voice assistant Alexa is available on the Echo and other Amazon smart speakers. Although Amazon doesn't make smartphones, you can use Alexa on Android phones and iPhones.
Workflows: In addition to having most of the standard voice activations (giving the weather, playing music, reading the news), you can expand Alexa's capabilities by adding "skills" which are basically like apps that enable you to perform a task (like ordering food, meditating, or controlling smart home devices).
Smart devices: Alexa hooks up to an array of smart devices, including lighting, home security, and even automatic pet feeders.
Apple's Siri on iOS
Siri is Apple's voice assistant and is available on iPhones, iPads, or Homepod speakers through the iOS operating system.
Workflows: To create workflows for tasks, such as turning on lights or adding new events to your calendar, you'll use the shortcuts function. You can get to shortcuts through several avenues: an app on your phone, your home screen, a widget, the Apple watch, another app's share function, or by calling up Siri.
Smart devices: If you're looking for smart devices that are compatible with iOS, check that it works with Apple HomeKit or Apple AirPlay.
Google
Google doesn't have a special name for its voice assistant, which is available on Android phones and Home speaker devices. It leverages Google's expertise with voice recognition, which they pull from data captured through your use of an Android phone and Google's apps, such as Chrome, Gmail, and Google Maps. You can also use Assistant on iOS devices, though functionality is more limited.
Workflows: Google workflows are known as routines and you can create them by opening Assistant settings and tapping Routines, or saying "Hey, Google, open routine settings." It lets you combine activities. For example, when you say "I'm home," it could turn on the lights and increase the thermostat.
Smart devices: For smart devices compatible with Google, check out the Google Nest store.
Voice assistants and privacy
One of the leading concerns about voice assistants is privacy, and it's something we suggest you research to figure out your comfort level. You can learn more about privacy protections and how to protect your privacy when using voice technology from the U.S. Federal Trade Commission or the European Union.
Work
Voice assistant is ideal for getting your work space ready at the beginning of the day and giving yourself, and your hunched over back and strained eyes, a break from your screen.
Set a vibe for your office
Create the right mood for your workspace by using voice to set your optimal lighting and create an atmosphere of calm with your favorite music. All three assistants can be set up to control voice-enabled lighting and speakers—like a command to turn on a "focus" playlist with tunes that help you feel calm and centered. Doist product designer Alex Muench turns on his Philips Hue lights, which are enabled through Siri and HomeKit, with his HomePod minis, iPhone or Watch. When he tells Siri to turn on "work lights," his lights get to a brightness level that helps him focus.
Talk instead of type
If your hands are exhausted from typing, turn to your voice assistant as a transcription service. Fadeke, senior content marketing manager at Doist, says talking out the outline or first draft of a blog post helps her get it on the page quicker and stay in a creative zone. Google Assistant is particularly good for transcribing. (Or try voice recognition software programs, like Dragon, which is compatible with Mac or PC).
Do research
Giving your brain a rest from the screen helps prevent context switching and improves creativity. Just Ask Google or one of other voice assistants to call up a Wikipedia page, news articles, or other content, and it will read the page aloud for you.
Keep track of your to-dos
Use voice to keep up with your task list throughout the day. When an idea strikes me at random, and I'm not near my phone, I can ask my home speakers to add them to Todoist, which works with Google Assistant, Siri, and Alexa.
Once you've integrated Todoist with your assistant, each voice assistant has a slightly different lingo you use to make commands:
Google: Say "OK Google, let me talk to Todoist"
Siri: End your command with "in Todoist," for example: "Add [task name] in Todoist."
Alexa: Refer to "my to-do list." For example, "Alexa, what's on my to-do list?"
Here are a few helpful commands:
Add a task to a project:

Siri: Say "Add [task name] to my [project name] list in Todoist."
Google: Say "Add [task name] to #[name of project]." (Say "hashtag" out loud for the # symbol).
Alexa: Say "Alexa, add [task name] coffee to my [project] list."
Read out or view your task list:

Siri: "Show me all the tasks for today in Todoist."
Google: "OK Google, Ask Todoist what's due today."
Alexa: "Alexa, what's on my to-do list?"
Add extra details to your task like priorities, dates, and labels (not available on Alexa).

Siri: "Add [task name] [due date and time] in Todoist."
Google: "Add [task name] [priority level-p1, p2, p3, or p4] @[label]."

Add a shortcuts for tasks you do frequently (iOS)

After you activate Todoist with Shortcuts on Siri, you can use it to add shortcuts like "New blog post" to add tasks to a "Work" project that includes research, write first draft, send to editor, publish, etc.
Keep a schedule
Use voice to help you update your schedule while you're on-the-go, remind yourself of meetings, and keep track of your calendar throughout the day.
Add meetings and events
When you need to add an event on the go, just tell your voice assistant to put it on your calendar. For instance, on Google, say "Add [event name] to my calendar," "Schedule [event] for me on Saturday at 8 PM," "Add [event] called my birthday dinner." You can also add these as tasks in Todoist.
Check what's coming up on your calendar
Feel like a CEO and say "Hey Siri, what's on my calendar today?" Or ask about a date further in the future, like "List all events for October 1st or "What's on my calendar for Friday?"
Remind yourself of upcoming events
Use Google to remind yourself of an event by saying "Hey Google, set a reminder. Remind me to join the all hands meeting tomorrow at 10 am."
Pomodoro technique
If you use the Pomodoro technique to work in spurts of 25 minute periods with 5-minute breaks, Check out "Tomato Helper" on Alexa or tell Google, Siri, or Alexa to set a timer.
Errands and travel
When you're running around doing errands, voice saves you from having to put down your shopping bags or pull over in your car to search for directions.
Getting around town
Whether you're driving or on foot, keep your eyes on where you're going instead of on your phone. Use voice to:
get directions or traffic reports
find nearby restaurants, cafes, gyms etc. ("Hey Siri, Open Yelp")
make a call or read and reply to text hands free
read and respond to emails on the go
find parking, in the case of Alexa, using Parkwhiz
Doist Android developer Olga, who says driving is one of her favorite uses for voice assistant, switches radio stations on Spotify or skips to the next song.
Shopping
Review errands while you're on your way to the store, by listening to your list while walking, taking public transport, biking, or driving. For example, "Hey Google, what's in my shopping list today?"
You can also go through your Todoist shopping list, by telling your voice assistant to read it.
If you weren't able to get to every errand you needed to, you can set a new date and priority level for the task. And if you have a regular shopping task you do, such as creating a grocery list, you can set it up on Todoist with Siri using Shortcuts.
Travelling
Voice is ideal for traveling, where there are a lot of little logistics to keep track of along the way. Here are a few ways to use it:
Keep track of your flight schedule and delays by asking "What time is my upcoming flight?" or "Is my flight on time?"
Convert currency between a country you're visiting and your home currency. (e.g. "Convert AUD to USD").
Find your luggage: Avoid lost luggage by equipping your bag with a bluetooth tracker and ask Siri to find your bag.
Make restaurant reservations: In the U.S. you can use Google Assistant to make restaurant reservations. All you have to do is tell Google to "Book a table for four at My Favorite Restaurant Saturday night," and it will call up the restaurant with the request.
News
I love using voice at the start of the day to get news, sports scores, the weather, and stock updates while I'm running errands, cooking or just enjoying my morning coffee.
Current events
Take a break from doom scrolling and have the day's headlines or your favorite news station read to you on voice. For example, on Alexa, you can say "Play the news," or "Play news from ESPN."
Stock market
If you're trying to decide whether it's a good time to buy, sell, or hold, use voice to ask for the price of a stock or index. For example, on Siri, you can say: "Hey Siri, show Dow Jones," or "Hey, Siri, what is Apple stock at today?" You can even buy and trade stocks through certain brokerages, like TD Ameritrade.
Sports
Learn when your favorite sports team is next playing, catch up on the standings in your favorite league, or get a team's stats. For example, on Google, ask, "What was the score of the Bulls game?" or say "NBA standings."
Weather
Find out if you need an umbrella today, or get the 10-day forecast. For example, on Siri say "Hey Siri, what's the weather out there?" "Hey Siri, what's the 10-day forecast," or "Hey Siri, is it going to rain today?"
Morning routine
Doist Editor Becky created a routine for Google Assistant to start her morning. When she says "Tell me about my day," Google gives her the weather, how long it will take her to get to work (when she used to work in a coworking space), and the day's news with her preferred sources, NPR's "Up First" and the Daily on New York Times.
At Home
Voice comes in handy for everyday situations, whether you constantly have your hands full dealing with toddlers, need to coordinate with your roommates, or live on your own and want to turn on the radio while you're cooking dinner or cleaning the kitchen.
Do chores
To help keep things organized at home, I use voice to add tasks to a Family Team Inbox, which my wife and I share and check in on every day using Todoist and iOS. I even have an "add shared task" shortcut that automatically sets a task to priority 3 with a date of today and moves the task to #Team inbox so I'll make sure to get to it later.
If you have smart speaker enabled cleaning appliances, you can even get them going using a voice command. Dominic Monn, a machine learning engineer at Doist, says: "When I tell Siri to 'release the hounds,' the robot vacuum starts cleaning the house."
Img idea: [GIF of robot vacuum?] https://giphy.com/explore/robot-vacuum
Get your family or roommates' attention
Need to call a family meeting to tell your kids it's time to do their chores? Set the soundtrack for a party? Play a prank on your roommates? If you have voice activated speakers, using Google, you can broadcast a message to your entire household.
Cooking
As a home cook, voice saves you the trouble of constantly rinsing your hands to use a tablet or smartphone while following a recipe. For instance, you can have Google find the recipe, read the recipe step-by-step, set timers, or ask for conversions (e.g. from liters to cups.). Or, if you need a break from cooking tonight, ask your voice assistant what restaurants are nearby or to help you find a place to order takeout.
Control your smart home
Your voice automatically works with wifi connected home items, which means the possibilities for controlling your home are endless. Here are a few favorites:
Find out the temperature in your home, or adjust it with a smart thermostat like Nest. Just say, "Hey Google, turn up the thermostat," or "Hey Google, what's the thermostat set to?" Unfortunately, Google can't mediate temperature disputes between roommates or partners. 😄
Use voice with smart doorbell or alarm systems. For example, you can tell your phone to "show me my front door" to see who's there, using a voice enabled home security system.
When you're approaching your home and your hands are full, you can unlock your front door using smart locks.
Jef Curtis, Frontend Marketing developer at Doist, uses voice to prepare his daughter's bedroom for bed while he's driving home. He tells Siri to "Prepare bedtime," which closes the blinds, dims the lights, starts a playlist, unlocks the front door and turns on the porch lights," using HomeKit-enabled devices.
Kids
Voice can be especially fun with kids. Here are some of our team's favorite activities:
Ask what noises an animal makes from Google Home — for example, "What does a cow say?" Your kid can even moo along 🐄.
Keep your child entertained with Google Home games like Disney Princesses or Frozen.
If you want to get your kid excited about math, ask your smart speaker outlandish math problems, like "what's 10 trillion minus one?" (Watch your child laugh as voice reads off 99999999999"). For other stumpers, try "what's 10 divided by zero?" and "How many zeros in a Google?"
Get a good night's sleep
If you use ambient noise to fall asleep, or want to block out noise during the night, use voice to play white noise or a relaxing sound. For Google, just say: "Play forest sounds." or "Play white noise."
School & learning
If you're a student who learns well orally, or who just needs a break from reading, voice can complement your study strategies.
Reading
Rest your eyes from reading a textbook or the computer and use your voice assistant to read aloud for you instead. On Google Assistant and Alexa, you can listen to audiobooks and give voice commands like "play the next chapter." You can also use voice to read web articles.
Studying
Use Google to help find the answer to math problems and statistics. It's super useful if you're working on a last-minute assignment, though we don't recommend all-nighters.
Podcasts
Make a podcast experience totally hands free, by telling Alexa, Google, or Siri to play a podcast.
Languages
Need to look up a word in a foreign language? Just ask your voice assistant with Google's Interpreter Mode, Amazon Echo, or Siri. "'How do you say 'This is easy' in Japanese?"
You can even change your device's default language, or set your device to be multilingual, so it responds when you speak to it in a second language. On Alexa, for instance, just say "Speak English and Spanish."
Ask random questions 😂
Even if you're not in school, you're never done learning. Product marketer Aer has bets with their partner that they answer using voice. "My last was 'Who was the actor that starred in Boys Don't Cry?' I lost the bet!" Aer says.
Entertainment
After a long day of work, take time to unwind. Use voice assistant to play your music library, find a movie nearby, or to turn on and control your TV.
Music
Whether you're having guests over or just collapsing onto your couch at the end of the day, use voice to play a song or playlist, set the volume, or control the speakers around your house on your music player of choice. I've created Google setups with my smart speakers around the house that I tell to play music depending. "Play chillhop on upstairs speakers" sets a nice vibe for the evening.
Is it driving you crazy that you can't remember the title of a song in your head? You can even tell Google Assistant to "play that song that goes" and then sing a line of lyrics.
Movies
Some things like hunting down movie tickets, take longer than they should. Save time by asking your Google Assistant to buy movie tickets, and it will present you with movie options, nearby theaters, and then let you choose your showing so you can buy tickets without lifting a finger.
TV
If you've lost your remote control or just enjoy talking to your TV (hey, we get it), you can use voice assistant on any compatible smart TV with Alexa, Apple, Google, to play and pause shows, change the channel, and more. I have my voice setup with Google Assistant so I can play shows on different TVs in the house—for example: "'Play 'Stranger Things' on Netflix on front room TV": or , "Play the news on YouTube on the basement TV." For when I'm starting up my workout, I ask the TV that's in the same room with my weights and stationary bike to "Play Rocky on the TV."
If you've lost your phone
It's not so easy to use your voice assistant if your phone is lost. If even after you've turned your sofa cushions inside out, you haven't unearthed it, use voice to find it. On Google Assistant, just say, "Hey Google, find my phone." Alexa and Siri also can help you out as well.
---
Voice assistants are a true "set up and forget it" experience. Upfront, using it takes some effort to get comfortable learning how to use your assistant and set up workflows and commands. But it'll pay off significantly in ease, convenience, and screen-free time for a long time to come. And, as with any new tool, the more you use it, the more you can optimize your experience with it. You can get updated regularly with new blog features by subscribing to Ambition & Balance. 👇
Neil Vidyarthi
Neil Vidyarthi is a product marketer and mindfulness evangelist at Doist.